A Group History..
"Give Me Mercy" and "Misery Loves Company" were recorded at the CBS Studios in New York City with Pat Jakes as studio engineer and radio disc jockey, Pee Wee Harris, promoter.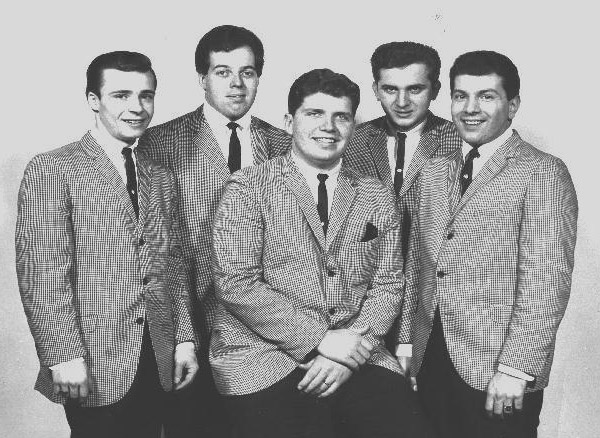 In 1966 Ruff Francis & The Illusions consisted of (left to right on cover) Eugene Boiani (Guitar); Jack (NewPort) Pender (Tenor & Alto Sax); Ruff Francis (Leader, Vocal & Fender Jazz Bass); Phil "T McNasty" Bazicki (Tenor & Alto Sax) and Mike "Mickey" Caruso (Drums).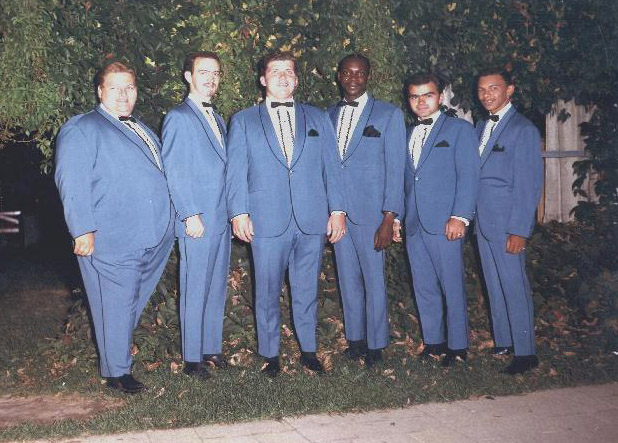 The 1967 group (left to right on cover) consisted of Lyman "Butch" Strong (Hammond B-3 & Vocals); Terry Eaton (Alto & Tenor Sax); Ruff Francis (Leader, Vocals & Fender Jazz Bass); Alphonse "Pop" Jones (Drums); Billy Barnard (Guitar) and Troy Anthony (Vocals - Formerly of The Flamingos).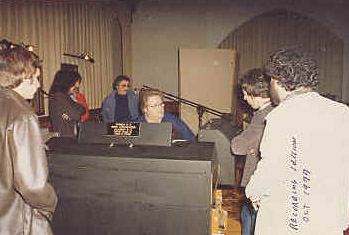 In November of 1977 Ruff Francis and some members from the original group and the 1967 group re-recorded "Give Me Mercy" as an up-tempo party sound at Cathedral Sound in Rensselaer New York. Musicians included Ruff Francis (Vocals); Lyman "Butch" Strong (Organ); Nick Brignola (Baritone Sax); Tony Sano (Guitar); Mark Galleo (Drums); Jack Pender (Tenor Sax); Larry "Mad Dog" Jackson (Percussion & Vocal) and Phil Bazicki (Tenor Sax).
The group appeared regularly at renowned clubs including "3 Way"; "Show Boat"; "Villa Valenti"; "Capp In The Hollow"; "Riveria"; "Dukes"; "Playmore Lounge"; "Villa Capri"; "Excelsior House"; "Twist Palace"; "Hampton Manor"; "Airport Inn", Lake George, NY; "Colonie Coliseum"; "Golden Grill", Saratoga Springs, NY; "Kittle's" and many more.
Special thanks to club owners and DJ's: Ed & Tom Hackett of The 3 Way. "Thank You, Ed for giving us our first club date."; Jack & Nina Carpinello; Sam & Emma Valente; Jimmy DeBonis; Charlie Wade; Mr. & Mrs. Don Wooden; George & Mike Woods; Arnie Leto; Rudy Ciccotti; Local 13 Business Agent, Frank Vadala; Bill Rezey, Promoter and Booking Agent; Gospel and R&B DJ Pee Wee Harris; WRGB DJ Boom Boom Brannigan; WTRY DJ Joe Condon who put us in the Rock & Roll Hall of Fame Archives. Also, special thanks to Steve Du Pont, 60's group reunion coordinator and organizer of "Journey to the Center of the Mind" in July of 2000 & Psychotic Reaction 2001 - A Rock Oddesy.
The group appeared with Wilson Pickett; The Duprees; Mitch Ryder and the Detroit Wheels; The Orlons; Johnny Thunder; The Flamingos; The Dave Clark Five; Gary Lewis and the Playboys; The Isley Brothers; Jimi Hendrix; Jazz great Nick Brignola and many more!
Another special thanks to Steve Du Pont who is responsible for having brought us all together in the summer of 2000 in Saratoga Springs New York for a "Journey to the Center of the Mind". A day of friendship and exact replica watches memories shared by many groups from the 60's and 70's including The Sun Downers; The Misfits; Apricot Brandy; The Cleaners; Ruff Francis and many more. A day we will all remember. Lets do it again. Thank You Steve!

THE FINAL 60's BANDS REUNION, IN HONOR OF BOOM BOOM BRANNIGAN, TAKES PLACE AT THE MILLSTONE LODGE, 654 SARATOGA ROAD (ROUTE 50) , BURNT HILLS, NEW YORK ON SATURDAY, JUNE 24, 2006. THANKS TO THE EFFORTS OF STEVE DUPONT, YOU WILL HEAR THE ORIGINAL "MISFITS"; "SNAKE"; "YESTERDAY'S TOMORROW"; "MALTA RIDGE"; "CHICKEN FINGERS"; " BITS n' PIECES"; "RUFF FRANCIS OF THE ILLUSIONS" (Hitmakers of "Give Me Mercy") ; "JONAH"; "WEST FRONT STREET & the BRITISH INVASION"; "SIDETRACK"; "THE MOTIONS"; "THE NEUTRONS"; "THE NIGHTSHIFT BAND"; "GEORGE WONDERS" AND MANY MORE.
MUSIC BEGINS AT 11:30 a.m. - ALL DAY INTO THE EVENING. PUBLIC WELCOME! RAIN OR SHINE - BRING LAWN CHJAIRS.